Writer's Plantation in Kenya, a new place for a getaway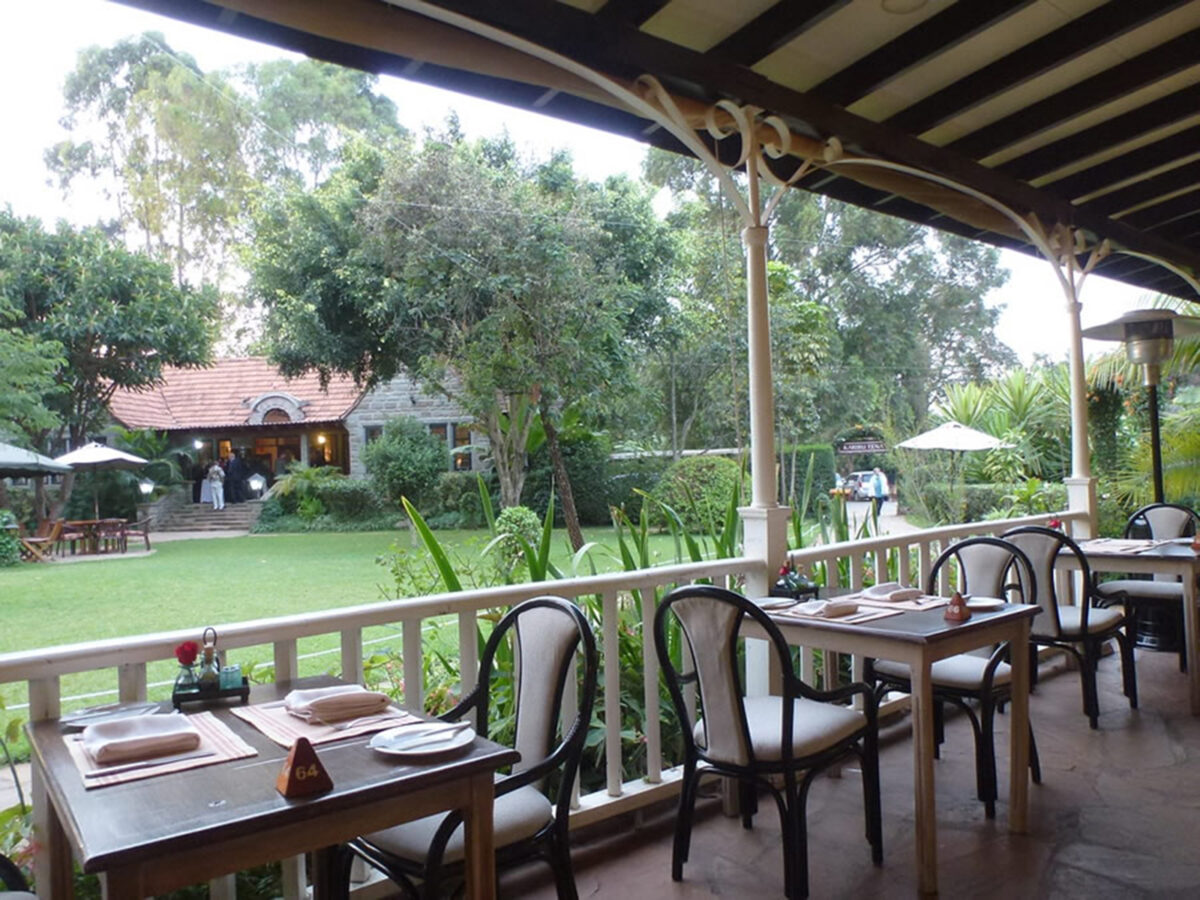 By Mary Ann Anderson
From Tribune News Service
If ever there was one place that evokes a sense of romance, it would be Bogani, also called Mbogani, author Karen Blixen's stately home where she lived in a leafy neighborhood just outside Nairobi, near the hills of Ngong.
The very first line of Blixen's autobiography "Out of Africa" ​​is the lyrical, catchy, "I had a farm in Africa, at the foot of the Ngong Hills." The iconic novel was first published in 1937 and is considered one of the greatest love stories of all time, not so much about a love between a man and a woman, but rather between a woman and Kenya, the country she came to embrace. like his.
The novel, written under the pseudonym of Isak Dinesen – she was born as Karen Christenze Dinesen in 1885 in Denmark – recounts the years from 1914 to 1931 that she spent on Bogani, her coffee plantation in Kenya during the British colonialism in East Africa.
Sydney Pollack's 1985 film "Out of Africa", starring Meryl Streep as Blixen, Klaus Maria Brandauer as her husband, Baron Bror von Blixen-Finecke, and Robert Redford as her mysterious lover but interested, Denys Finch Hatton, won the Best Picture Oscar and sparked renewed interest in the book and, in particular, in Kenya itself. The film and then the book have been the catalysts that have taken me to Kenya about five times now.
October morning was cool when I first visited Bogani almost two decades ago, cold enough for a jacket. Until then, I had never seen a jacaranda. The trip was for women only, women like me who wanted to visit Kenya for the romance and adventure that is Africa, and when I got out of the car in Bogani, the first thing that caught my eye was a huge jacaranda tree, its huge clouds of amethyst-hued flowers exploding against the bluest sky. The wind ripped the weaker flowers from the top of the tree, where they floated slowly to the ground in spirals that looked like huge purple snowflakes and covered the grass in a kaleidoscope of wild colors. I don't believe that before or since I have ever seen Mother Nature at her most beautiful and peaceful, and it was there, right there at that time, I fell in love with Africa and knew in my heart that it would be the affair of a lifetime, just as it had been for Karen Blixen.
Bogani still stands today on the outskirts of Nairobi in an area now called Karen in honor of Baroness Blixen. The grand mansion, built with stones of the same warm, rusty color of the Kenyan earth, is indeed perched at the foot of the Ngong Hills, a set of low, knuckle-like green hills. One of the stories about the Ngongs suggests that this is where God rested his hand after he finished creating the world. In any case, Blixen lived in the shadow of the "hand" of God, probably as one of the first brave women who could have been the model for a magnolia of steel, had she been born and raised in South.
But of course she wasn't. While Karen grew up in Denmark, she moved to Kenya to marry the dashing Baron von Blixen. They married in the coastal city of Mombasa in 1914, before moving to Nairobi in 1917 to Bogani, where they established their plantation on 4,500 acres of which 600 are cultivated for the cultivation of coffee. The baron, a womanizer and a hopeless dreamer, left most of the responsibility of running the farm to Karen, leaving her alone for long periods at a time, except for her coexistence with the Kikuyu, one of many local tribes and whose members helped her with the farm.
After the Blixens' divorce in 1921, Karen ran the plantation for a decade, with Finch Hatton living with her from time to time, according to her selfish whims, until a tetrad of misfortune – farm mismanagement, drought, falling coffee prices and the death in a plane crash of her beloved Finch Hatton – prompted her to sell the farm and return to Denmark. Although she would never see Africa again, she chronicled her life in 'Out of Africa' and later published several other works, including 'Babette's Feast' and 'Seven Gothic Tales'.
The plantation, now Karen Blixen Museum, a national museum of Kenya, has been restored with original furnishings and reproductions to match the colonial decor of Blixen's time. On the day of my visit, only my group of five ladies were the only guests – there can be crowds on busy days – and a benevolent guide let me slip behind the roped desk where Blixen once loved and slept. even worried about his farm and just very, very briefly allowed me to sit at his desk. It was an incredible moment.
Just down the road from Bogani is the Historic Swedo House, hunting lodge and farmhouse built for the Swedo-African Coffee Company between 1906 and 1908 and now part of the Karen Blixen Coffee Garden Restaurant and Cottages. The 13 luxury en-suite cottages were built in 2001 so that visitors can experience the romance and history of early Kenya. With Bogani, it's the perfect stopover before heading to places like the Masai Mara, Amboseli or Tsavo for a game drive.
Bogani is the perfect place to savor the "Out of Africa" ​​experience, as you get history, romance and nostalgia all in one place. With those magnificent views of the Ngong Hills and the traffic jams of Nairobi in the distance, the atmosphere is tranquil and soothing and allows you to be transported to another time, another place, another era long gone.
If you are going to
Visit the Karen Blixen Museum in www.museums.or.ke/karen-blixen/. For more information about Kenya, visit the Kenya Tourism Board at www.magicalkenya.com. Kenya Airways offers non-stop flights from JFK-New York to NBO-Nairobi. Visit www.kenya-airways.com to start your trip to Kenya.
Karen Blixen Coffee Garden and Cottages and Historic Swedo House are a continuation of the storytelling and story building around Karen Blixen. Both are about half a mile from the Karen Blixen Museum and about a 30-minute drive from downtown Nairobi. Visit www.karenblixencoffeegardens.com for more information.
Travel for Two inspires you to choose the perfect destination for your romantic trip.
©2022 TravelforTwo.org. Distributed by Tribune Content Agency, LLC.