Writer Shi Shan shares a place he calls home after traveling the world for nearly 20 years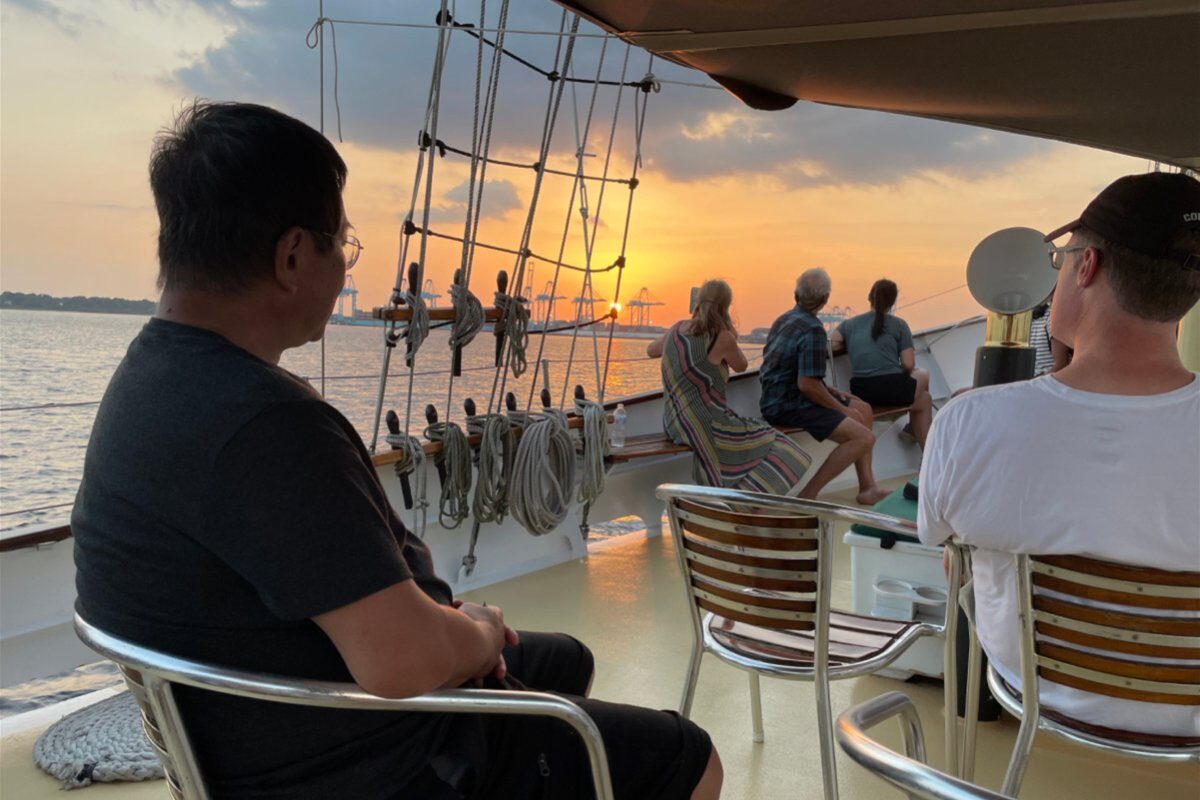 If you meet Shi Shan for the first time, you would not have guessed that he is from mainland China, because he does not behave like that.
Curiously, I once asked him where he was from and where his house was. Shi was a little stunned, but his answer probably resonates with more people than he thought. "Where am I from? I tried to figure this out myself. I was born in Guangzhou, then soon after moved to Beijing. "He didn't stop there. travel to different parts of China, such as Sichuan and Tibet, before ending up in Hong Kong. After his Asian adventure, his ship sails again, but this time to the UK and America. "When you ask where I'm from. I really don't know the answer.
It's part of a trait of being a global citizen.
Here today, gone tomorrow
"Hello, I'm Shi Shan, a political media expert, also a self-proclaimed 'veteran hiker'. This is how he jokingly introduces himself on his podcasts.
Somehow, from the second he set foot in the world, Shi was destined to be a wanderer. For Shi, home had always been where he had settled. His nomadic lifestyle wasn't complete until he finally built something for himself: a career and a family. He has four children.
Shi often says that his experience around the world has made him "smooth" and "adaptable". "When I'm in northern China, I'm considered a southern Chinese. When I am in southern China, I am considered a northern Chinese. In Hong Kong, I am Mainlander. In Europe, I am a Hong Konger. Abroad, I am Chinese, but in China, I am a foreigner. He explained.
Interestingly, Shi benefited from Chinese culture inherited from abroad. In his early years, when he emigrated to the UK, he worked as a taxi driver. Shi recalled: "There was a lot of crime of robberies, muggings and ride and run passengers in east London. Luckily, I've never been robbed once in two years of taxi driving.
People were heavily influenced by overseas Kung Fu movies, martial arts artists such as Jacky Chan and Bruce Lee.
So when it was rumored in the community that Shi Shan knew martial arts, no one wanted to bother him. In fact, everyone in the neighborhood was very respectful of him.
Shi Shan left the mainland at the age of 26, shortly after the June 4 movement in Tiananmen Square in 1989.
butterfly feeling
When he arrived in Hong Kong, he only had HK$500 (US$64). He had nothing, no one, no shelter, no direction. However, feeling confused and overwhelmed, Shi immediately fell in love with the Neon City.
He says the feelings were indescribable, but they gave him butterflies.
He didn't know what it was until long after. This joy he felt was freedom.
Shi Shan's feelings at the time were similar to those of Yu Ying-shih, a Chinese-American historian, sinologist and scholar. Yu was a professor of Chinese studies at Harvard, Yale and Princeton universities. Yu received the Lifetime Achievement in Humanities Studies award from the John W Klug Prize in 2006.
In his memoir, he describes an experience he had while crossing the Lowu Bridge between Shenzhen, China, and Hong Kong. It was a spiritual epiphany. "The weight above my shoulders suddenly became light as a feather, and my body was like water in a state of stillness and calm." Although the spiritual feeling dissipated in a second, it was the most unforgettable feeling Yu had ever had in his lifetime.
And like Shi, what Professor Yu experienced was freedom.
According to the Princeton University website, "Professor Yu was known for his mastery and insight into Chinese intellectual, political, and cultural history, with an emphasis on his extensive research into the history of public intellectuals. in China".
Find peace by the sea
Shi Shan likes to travel when he is not working. Shi once took a large group of friends to Grass Island in Hong Kong. They were all sitting on the vast green meadows, overlooking the endless sea merging with the sky. A few animals were resting on the other side of the slope.
As the cold air gently passed through, Shi immersed himself in bliss and his music.
While the festive views of Grass Island will never replace Shi's favorite, which is the breathtaking night view from The Peak, overlooking Hong Kong.
Shi loves the sea. Having traveled around the globe, her favorite ocean can be seen in America. Shi has lived in Washington for many years. He sees the ocean from the highway every time he drives to work. For him, the ocean is harsh and raw, especially when viewed from California's Pacific Coast Highway. Maybe the reason he likes her so much is because she looks like his character.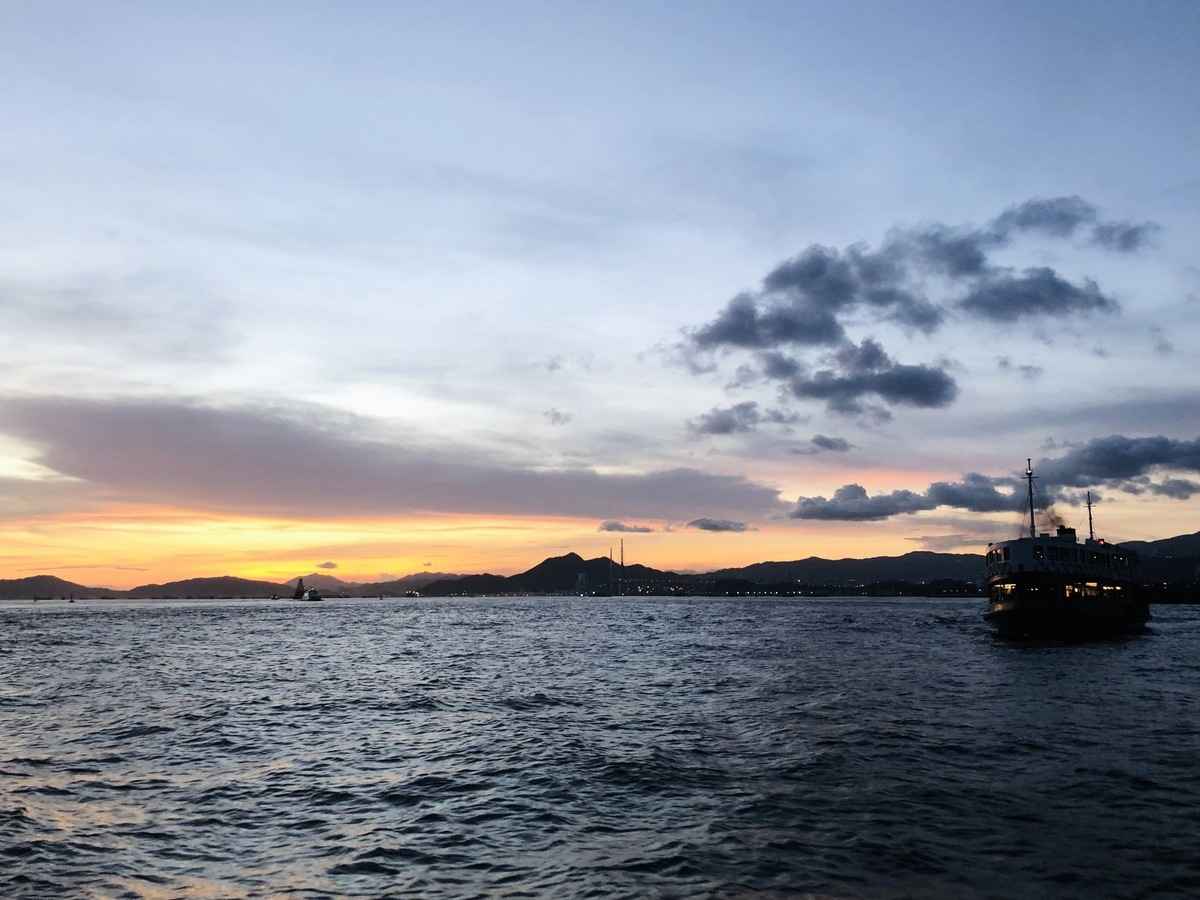 those who chase freedom
Recently, Shi Shan has been traveling back and forth between Hong Kong and America for work. In early summer 2021, after returning to Hong Kong from the United States, Shi deliberately visited Hong Kong's outer islands to bask in the sun.
Shi prefers the climate of Hong Kong to that of the United States. He thought he could stay in Hong Kong for a long time.
Unfortunately, nothing worked in his favor.
In June 2021, Apple Daily was forced to cease operations due to Hong Kong's national security law. After that, the media industry deteriorated rapidly. Many news outlets also shut down one by one.
What Shi didn't realize at the time was that being able to tell the truth was a luxury, especially since reporters were squeezed between two narrow walls.
When he had to go back to America, he didn't want to. He pulled his hair and said, "I'm a wanderer. This time the departure was different: no one knew how long it would be before he could return.
People who seek freedom
Shi Shan recalls a brief encounter with the National Security Police on a train platform in Hong Kong the day before July 1997. Cold and grim, the National Security Police scanned the entire station and everyone who passed their way. Shi had shivers down his back and all over his body.
Familiar yet unsettling, the chills Yu felt were identical to what he felt while living in China. These were reactions to fear.
Later, once he became an American citizen, he realized something: the meaning of freedom.
"We are born with the right to seek freedom and freedom from fear. When there is freedom, we get rid of fear. When you feed fear, you lose freedom. For Shi, the message was clear.
Home is wherever there is freedom.
Shi isn't the only one looking for freedom. In June 2021, Shi traveled to the UK for interviews. He met many talented Hong Kongers, who had emigrated to the UK. These recently landed Hong Kongers bear a large part of the responsibility. They must now share and transmit Hong Kong's culture, art, language and history.
Shi thinks Hongkongers carry a unique spirit and value in Hong Kong, despite the difficulties encountered.
As more and more Hong Kongers are fleeing their homes as if fleeing a war zone, due to political uncertainty and national security law, Hong Kong journalist and columnist Annie Zhang Jieping said in one of his interviews: "Whether in Taiwan, Hong Kong or China. , we are still living in the shadow of the Chinese communist war of the 20th century. Right now it's a 'ceasefire' state, not a 'peace' state.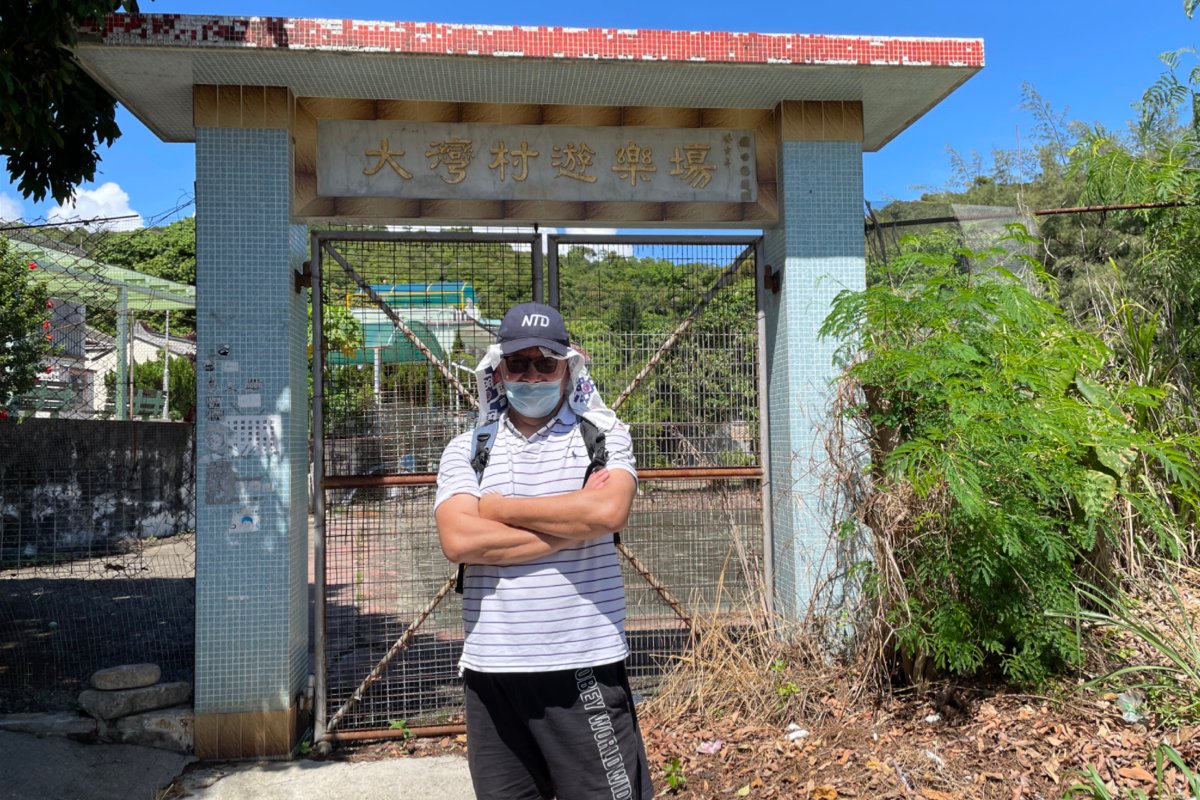 HomeKong?
From the way Shi Shan shares his life and travel experience, you can tell he is a mix of East and West. When he talks about the history of Hong Kong, you can feel his passion for Hong Kong and Chinese culture.
Hong Kong is not the same after the 25th anniversary of the handover.
Perhaps through the breakup of Hong Kong, Shi finally finds his answer: "All my life I have been a homeless person. But the joy that freedom brought me in Hong Kong made it clear to me that 'Hong Kong' is my 'Home Kong'.
Hong Kong: a haven of Chinese traditions, a heritage never fully explored