Writer Nicholas Leonard Ivey publishes science fiction short story – Under the Phone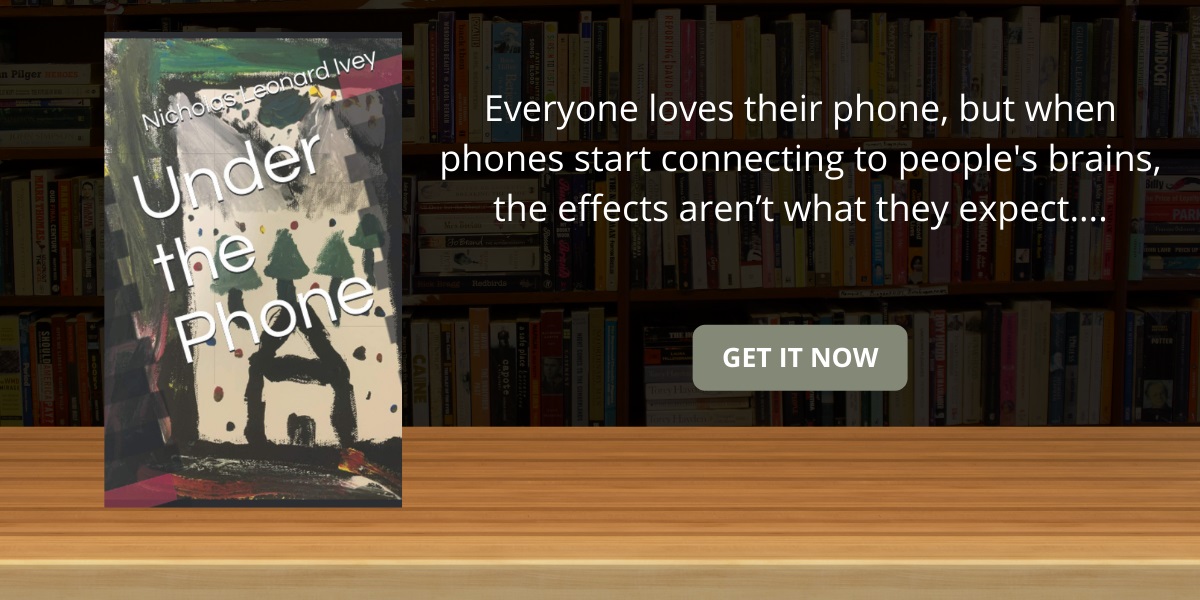 "Under the Phone by Nicholas Leonard Ivey"
Nicholas Leonard Ivey is pleased to announce the release of his science fiction short story, Under the Phone.
Everyone loves their phone, but when phones start connecting to people's brains, the effects aren't what they expect…
Jack and Stacy move to Sherly Pointe, an old mining town with incredible plots and stories. Jack soon notices strange activity on his phone with new mind-reading software just released. Jack investigates and the real adventure begins.
Under the Phone is available for purchase in print and ebook formats and is free on Kindle Unlimited.
Book information:
under the phone
By Nicholas Leonard Ivey
Publisher: SFS Editions
ISBN: 979-8594752467
ASIN: B08T1L78QN
Genre: Science fiction short story
About the Author:
Nicholas Leonard Ivey is a software developer and writer from Florida. By day he develops apps and programs and by night he develops stories that take readers to a different realm.
Contact information:
Website: https://nickivey.com
Twitter: https://twitter.com/nickiveyprod
Media Contact
Company Name: BookBuzz
Contact: Amanda – Public Relations Manager
E-mail: Send an email
Call: 7065098422
The country: United States
Website: https://nickivey.com