Toilets allow a village to experience the love of God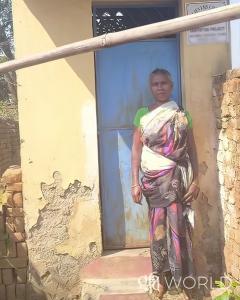 WILL POINT, TX – Gospel for Asia (GFA World) founded by KP Yohannanwhich has inspired many charities like Gospel for Asia Canadato help the poor and needy around the world – Discuss Pastor GFA Rapoto and his ministry in a systemically poor village, and the toilet donation that helped open their hearts to God's love and joy.
Pastor Rapoto served a small church of 68 believers, conducting Sunday services, prayer meetings, Sunday school and women's fellowship ministries. Twice a month he visited a particular village nearby. Although the villagers followed traditional religious traditions, Pastor Rapoto had faith that God would allow these people to experience God's love for themselves.
Villagers in need
Pastor Rapoto served in this village for eight years before seeing any fruits of his labor. His heart broke for them and their difficult situations: Most villagers earned a meager income working in the rice fields, generating barely enough money to survive. They prayed to their gods for protection and prosperity, but their situation never improved.
The village lacked adequate sanitation facilities and many residents fell ill with diseases such as typhoid fever, malaria and cerebral malaria. To make matters worse, because of the systemic poverty in the village, families of people who fell ill could not afford treatment.
The heart of a village opened thanks to GFA World toilets
Pastor Rapoto knew the struggles of people living in this village and submitted requests on their behalf for 10 toilet to be installed in the village. Hearing the news and receiving the toilets, the villagers were overjoyed!
With these new toilets, they no longer had to worry about using the bathroom at night and during the rainy season. Using the bathroom was once dangerous and uncomfortable for the villagers, but thanks to the new toilets, their health began to improve and they saw how much God loved and cared for them.
Their hearts opened to what Pastor Rapoto had to say, and they even began to ask him to pray for them in times of need. Through a simple wash, God allowed these villagers to experience his love and receive his joy.
---
Learn how donating a bicycle increased Shakurah's faith.
*Names of people and places may have been changed for privacy and security reasons. Images are Gospel for Asia World stock photos used for representational purposes and do not correspond to the actual person/location unless otherwise stated.
---