Q&A in 5 Questions with Michelle Handelman, UX Writer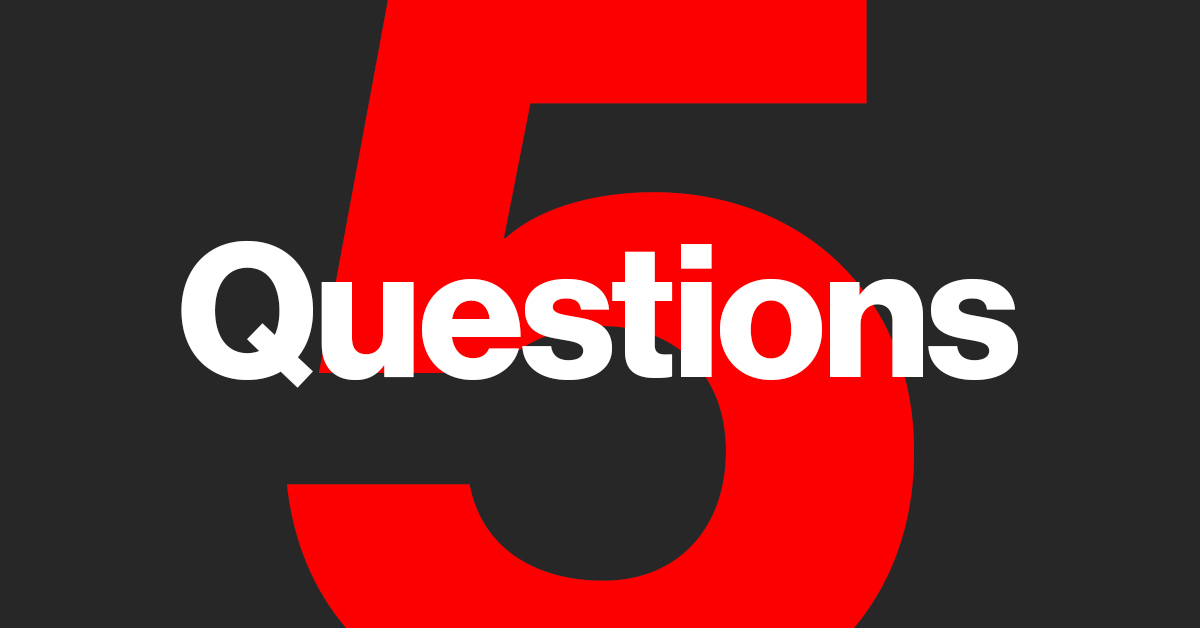 When you receive an error message on a website or application, do you wonder where it came from? In most cases, someone writes every copy in apps, websites, notifications, alerts and more. At CrowdStrike, that person might be UX writer Michelle Handelman.
Here we sit down with Michelle to discuss her role, what drew her to CrowdStrike, and how she makes CrowdStrike's voice useful, consistent, and most importantly, human.
Q. Tell us about your role and what attracted you to CrowdStrike.
I'm a UX writer for the CrowdStrike Falcon® Identity Protection product group. I write for products and web experiences at CrowdStrike. I collaborate with design teams, conduct research, understand UX best practices, and create complete end-to-end user experiences.
When I was looking for a UX writer position, one of the things I prioritized was being part of a team. In previous roles, I was sometimes the only person in my role. I found that when I was in a position like that, there was less room for creativity and other opportunities.
What I really liked about the job at CrowdStrike was that there was a whole team of UX writers, all working towards the same goal. Even though we are not all part of the same product group, we always collaborate and work together to define the voice of the company.
Q. Why is it important for you to be part of a bigger team?
By working in a larger team, there are more developed resources that you can use. For example, we have a UX content library and a list of content guidelines that help shape what we produce. This helps ensure that we produce consistent and reliable content. For example, if I need to write an error message, my first step is to find out how other team members working on other products have written those in the past. I am able to follow guidelines or collaborate with my fellow UX writers.
There is also the added benefit of peer review that comes from working as a team. Another UX writer and I meet regularly. We carry out peer review of our projects, which always helps to improve the quality of our work. Collaboration and support from the entire team results in a stronger product that you don't necessarily get when working alone.
Q. What do you like about your job?
I love that our team is focused on the improvements our customers need and want. For example, we perform usability testing to better understand customer needs. As a UX writer, it's my job to advocate for the client. We have an amazing customer base and our customers provide us with critical feedback which is then translated into the product. This might include simplifying technical terms, creating microcopy for feature requests, or adding help text to improve the user experience. We are always looking for better ways to provide customers with the information they need.
Q. Tell us a bit about how you work remotely.
First of all, I appreciate that the company trusts us to work remotely. In my previous jobs, there was a lot of micromanagement and checking in with remote employees. At CrowdStrike, they really understand that we are human, that we are adults. People get sick, personal problems arise, you have to go to a doctor's appointment. It's a really flexible environment — trust is such a good quality to find in an employer.
I also feel like CrowdStrike respects the balance between your personal and professional life. I think that's really important to a lot of people, especially in Israel, because historically it hasn't been the culture. Here, I find that people respect your time and your limits.
Q. Why do you think CrowdStrike is a great place to work?
I also think recognition is always a factor. CrowdStrike is a place that shows appreciation for its employees, and you don't get that everywhere.
Want to work for a company that recognizes and rewards top performers? Browse our Jobs and internship program today and join our global team.