Living with faith and cancer'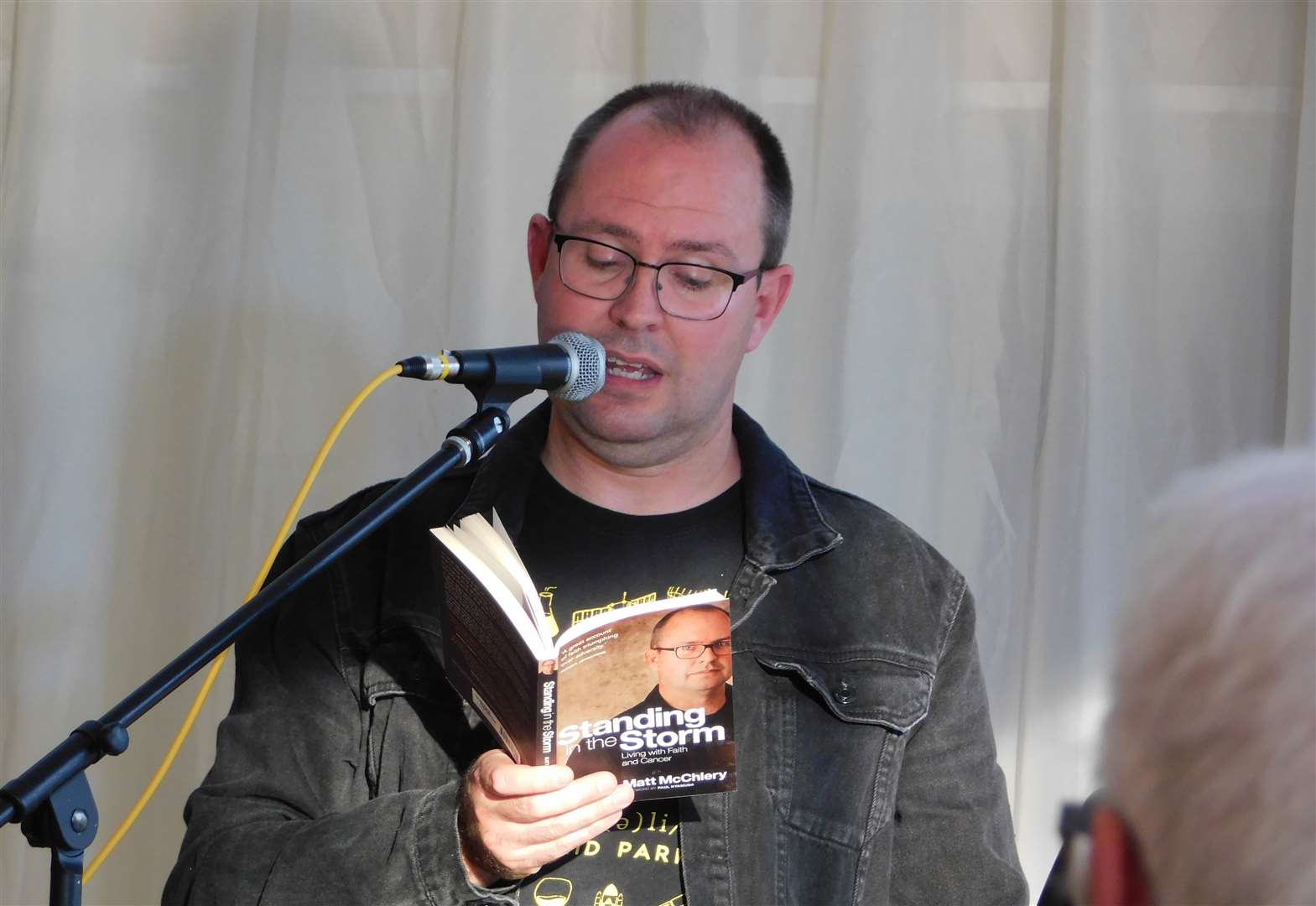 Local singer, songwriter, speaker and author Matt McChlery tells the story of his own personal battle with cancer in his third book released this week.
Published this week and launched at the Queen Mary Center in Wisbech, the book is a memoir of her journey through cancer in 2016.
Matt said: "One in two of us in the UK will be diagnosed with cancer at some point in our lives – and all of us who aren't will be close to someone who does. is.
"So when the diagnosis comes, when the storm hits, where will we go for strength and comfort?"
That was the question Matt McChlery and his wife, Verity, faced in 2016. Shortly after losing an unborn child, they discovered he had a life-threatening cancer – non-Hodgkin's lymphoma from stage four.
Faced with such darkness and a brutal treatment program, Matt found himself struggling with his faith and a God he thought he knew.
Grounded, honest and vulnerable, "Standing in the Storm" shares her deeply personal story and the practical, emotional and spiritual challenges her cancer has presented.
Based in part on the blog Matt wrote at the time – which achieved a Premier Digital Awards 'finalist' position in the 'Most Inspirational Leadership Blog' category – he recounts how his faith became the rock that held up well throughout.
Matt said: "I decided to write this book because when I was first diagnosed I really wanted to read something from someone who had faith and was also dealing with cancer.
"I searched and searched, but found nothing – so I decided to write the book I was looking for myself. Faith can deepen and grow in difficult circumstances, so I wanted to share the hope and comfort she can give to help others.
"If you or someone you know is dealing with cancer, 'Standing in the Storm' will help you find the comfort, hope and inspiration you need to carry on."
---
---