Join 'Greatest Adventure' GFA World invites the younger generation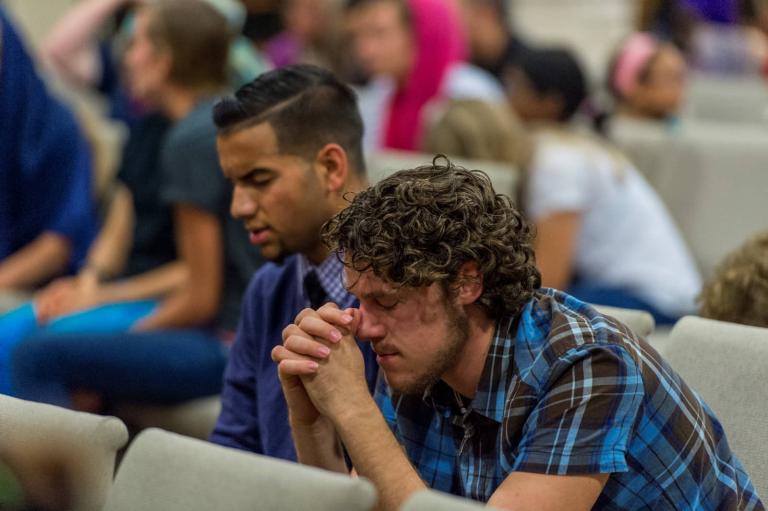 WILLS POINT, TX – Young people need to experience God in a way that is "worth giving their lives" if they are to stop leaving American churches in droves, says a group of missions leaders world.
Nearly two-thirds of 18-29 year olds in the United States who grew up going to church have dropped out, saying they are bored and "seem to miss God", according to faith-based research group Barna.
Now KP Mission Leaders Yohannan (Metropolitan Yohan), George Verwer and Francis Chan are leading a joint effort at Set Apart 2022 this month to help millennials and Gen Z – those in the 18-30 age bracket – to discover that "following Jesus is the greatest adventure."
Give your life – for what?
"It's not enough to entertain them and say 'look, I'm living a pretty clean life, we don't swear and our family is happy,'" said Chan, author of Crazy Love and speaker at a retreat. week in Wills Point, Texas, June 20-26. "No, they want to see the purpose, like 'what did you give your life for?' They are really looking.
Young people are desperate to see lives that inspire them to do something great, Chan said. "This generation has heard a lot of messages, but have they seen lives in this country that are really worth following, where they (say), 'well, this is intriguing, this isn't isn't boring, they gave their life to this?'"
God wants people to have "oneness with him and with each other, not just attending a service together," Chan said. "A lot of young people realize that 'we were born in this time for a reason and God has a work for us to do'."
Focus on the goal, the "things that matter"
At Set Apart, young adults will learn to "enjoy the presence of God by engaging in prayer times, time of solitude and silence, and other practical and impactful spiritual habits," organizers say, in the goal of "helping them focus their lives on things that matter and be equipped to live deliberately for Christ."
"This is absolutely a God-ordained gathering where many young people's lives will be transformed," said Yohannan, founder of the global mission agency Gospel for Asia (GFA World), which is organizing the event. "My deepest desire is for them to see Christ and say, 'I want to be like him and give up everything for him'."
Verwer, founder of Operation Mobilization (OM), said God wanted to help young people "unleash their potential" at the retreat.
"Many young people have never realized that following Jesus is the greatest adventure," he said. "People who attend this event leave with a global passion. A revolution of love will explode in (their) hearts.
Anyone between the ages of 18 and 30 can go to www.gfa.org/setapart/ for more information and to register.
---
About GFA World
Gospel for Asia (GFA World) is a faith-based global mission agency helping national workers to bring life-saving assistance and spiritual hope to millions around the world, especially in Asia and Africa, and to share God's love . In a typical year, this includes thousands of community development projects that benefit oppressed families and their children, free medical camps held in over 1,200 villages and remote communities, over 4,800 water wells drinking water drilled, more than 12,000 water filters installed, income-generating Christmas activities, gifts for more than 260,000 families in need, and teaching that brings hope and encouragement in 110 languages ​​in 14 countries through the Ministry of the radio. GFA World has launched programs in Africa, starting with compassion projects in Rwanda. For all the latest news, visit the newsroom at https://gfanews.org/news.
---