International comedy writer and author entertains Norton Radstock u3a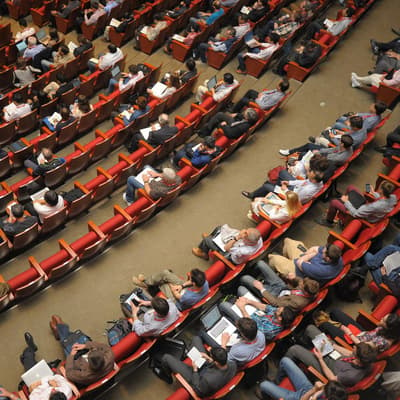 Brad was giving his second presentation to the u3a group and followed his previous talk with more anecdotes and details about his work with many famous comedians and celebrities over the past three decades.
Brad provided interesting aspects of his work with Dave King, Orson Wells, Frankie Howard, Spike Milligan, Alfred Marks, Billy Connolly, Marty Fieldman and Bud Flannagan. Brad talked about the rule of three that comedians follow and gave fascinating details about writing for Tommy Cooper and Ronnie Barker.
As well as being a comedy writer, Brad is also an author who writes three books about his experiences traveling to seven countries, meeting people and noting the different approaches and attitudes towards comedy in the different countries he visited. . All in all, it was a very pleasant presentation which the audience warmly appreciated.
The u3a, as well as the usual speakers meeting, where the presenter is in the room with his audience, also uses the Zoom function. This new way of working has its advantages in that very high quality workers can be hired even if they live miles away. U3a audiences are now used to Zoom presentations on the big screen. Zoom also caters to members who, due to illness or disability, are unable to travel to the Somer Center and the committee considers this a worthwhile service and investment in supporting all members.
The next u3a meeting will be the monthly Coffee Morning at Somer Center on Monday, July 25, when members can once again meet and catch up on all the news. The usual 50p second-hand book stand will be available to members. Profits from the book stand contribute to the President's charity which this year is Meningitis Now, which supports research into this very serious condition.
Bookings for the trip to the races in Bath on August 31 are underway. Pre Covid this trip is one of the highlights of u3a activities with lots of fun to try and pick the winners. The day ends with a trip to the Old Down Inn, Emborough to enjoy a post-race meal. Any member can bring a friend on this trip. Reservations can be made by contacting Colin Tincknell (01761 413414) to secure a place and at the 25th July morning coffee. Choice of fixed price meal must be made at time of booking.
Colin Tincknell, president of Norton Radstock u3a.