Howe Sound sets for the squamish writer's latest psychological thriller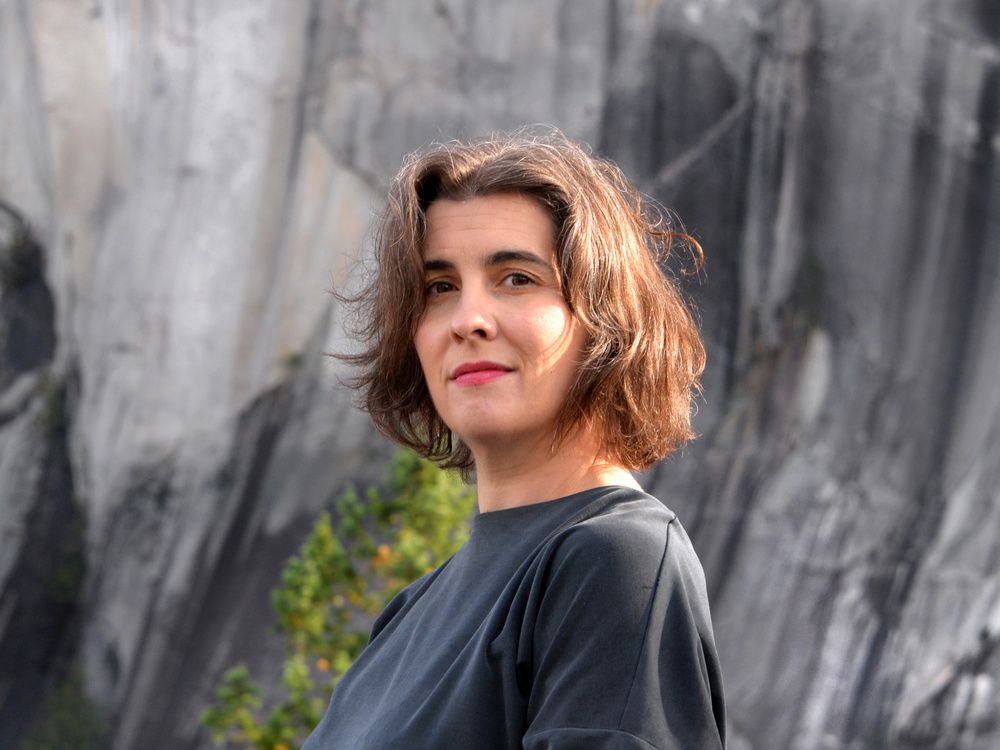 Amber Cowie's Last One Alive offers plenty of perilous action as a group of 10 are chosen one by one.
Reviews and recommendations are unbiased and products are independently selected. Postmedia may earn an affiliate commission on purchases made through links on this page.
Content of the article
Squamish writer Amber Cowie's novel The Last One Alive is a fast-paced, character-packed thriller that uses a remote area on the edge of Howe Sound as a spooky and deadly backdrop for a Clue-like story that will have you guessing the whole thing. through.
Content of the article
Recently, Postmedia News caught up with Cowie and asked her about her novel and her writing: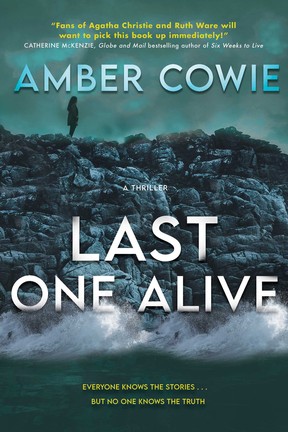 Q: Where did the inspiration for this story come from?
A: During the weird days of the pandemic in 2021, I ferried my two children to tourist attractions in the Sea to Sky corridor to stave off the boredom of a socially distant spring break. We went to the Squamish-Lilwat Cultural Center and the Britannia Mine Museum where native traditions and settler history intertwined in my mind. Eventually, the threads came together to become the story of the Stone Witch.
Q: Was there a local ghost story that you drew inspiration from? Is there a real Stone Witch story?
A: The Legend of the Stone Witch was inspired by an incredible storyteller from the Squamish Nation who told of the myth of Kálklilh, which translates to "giant cannibal woman." She was a massive woman who prowled the forests after dark to capture children to eat – which captivated me because she was invented to embody a warning of the danger of the wilderness.
Content of the article
The Squamish were right to teach their children to be careful because this wilderness was incredibly dangerous for the miners and their families who made the rocky slopes around Britannia's newly operational copper mine a hundred years ago their home. Landslides shattered the camps and settlers were often injured.
The myth of Kálklilh, associated with the peril of the first settlements around the Britannia mine, inspired me to write the story of a young woman alone in the same forest, accused of witchcraft due to several unexplained horrific events that surrounded.
Witches are a tricky subject because misogyny, mistrust, and the subversion of gender norms often come into play when a woman is accused of black magic. I loved the idea of ​​creating a complex, chilling legend in the form of Ruth Stone that could play into those themes.
Content of the article
Q: Why did you set the story in this part of British Columbia, so close to home?
A: Although my undergraduate degree is in history, I am a terrible historian. I love reading local history books, but often find myself inventing characters and stories to bring them to life. I live in Squamish, which has a mind-boggling wealth of aboriginal and colonial history that I can dive into and spin in all directions.
Q: As a writer, did you feel apprehensive about making your protagonist a writer?
A: Last One Alive is a novel about stories: those we tell ourselves and those that others believe. It's kind of taboo to write a book about someone who writes books, but I needed my main character to live and breathe fiction for the story to work.
Q: Your protagonist was desperately looking for an idea for a second novel. Is it something you can identify with? Does the blank page haunt you?
Content of the article
A: With two children and a host of freelancers, I'm more haunted by the blank pages that I don't have time to fill out. My desperation as a writer comes from different places – the feeling that I can't put my ideas on paper before they are gone forever.
Q: What was the research process for this book?
A: Since tapping into Native myth and settler history, I have spent a lot of time at the Squamish-Lilwat Cultural Center talking with storytellers and performers. I also looked through a local history book called Britannia: The Story of a Mine, and used archival photos and numerous maps to create my remote location on Howe Sound.
Q: The press notes for your book indicate that your Internet search history is troubling. Can you expand?
A: Certain scenes in my books require sensitive research. I had to google head injuries and how to inflict them, lethal doses of drugs, and true crime cases where people got away with murder. On paper, this may seem worrying.
Content of the article
Q: You have a lot of characters and a lot of moving parts in this story, so how do you plot your narrative?
A: This one was intense in terms of the plot. I created a kind of hint board for my characters so I could move them around in certain scenes and I had a very complex plan that ensured everyone was where they needed to be when I needed them.
Q: What are the keys to a great mystery novel?
A: Crackling tension, sympathetic characters and embedded references to great works of the past.
Q: What inspires you in this kind of novel?
A: We live in a world where there are so many problems that seem unsolvable. A book that promises and offers a solution to his heartbreaking internal problem is such a comfort.
Content of the article
Q: Which thriller/mystery novels do you like?
A: It could take all day. Thomas King, Sheena Kamal, Samantha Bailey, SM Freedman, Marissa Stapley, Robyn Harding, SA Cosby, Riley Sager, Catherine McKenzie, Zakiya Dalila Harris, AJ Devlin, Shari Lapena and Ruth Ware are (a few) contemporary authors in this genre that I would drop everything to read.
I also love classic writers like Agatha Christie. PD James, Patricia Highsmith and Dorothy Hughes.
Q: Obviously, we don't want to reveal the circumstances of the murders in this book, but could you explain how you decide how someone will meet an untimely end?
A: You mean the funniest part of writing a book like this (insert evil laugh)? Strangely, it's often the characters I like the most that I hit first. Worst compliment ever, I guess.
Q: What are some summer reads you've been dying to open?
A: Back to Solitude, by Grant Lawrence, and More Than You'll Ever Know, by Katie Gutierrez.
I'm also very lucky to host a panel of whodunnit and thriller writers at my beloved Whistler Writers Festival in October, so I know I'll be receiving four incredible works of fiction from Charlie Demers, Anna Pitoniak, Daniel Kalla and Sandra Wong to read over the summer as well.