Has LA woke up too much for boomer comedians? (guest blog)
Two New York friends, ages 64 to 68, texted to the tune of, "I hear things are weird for us in LA these days."
No idea how these rumors start or how they can afford to fly Net Jets across the country, but for the record: 'Things' in LA 'these days' for 'us' , Boomer comedy writers are fine.
Well, I should mention that in April, three of these acquaintances in Los Angeles, aged 61 to 73, said they were considering moving to Portugal. Sure, that might sound "weird" but it's not. Ideas come here in hot winds, float through the city and suddenly people say things like "Let's steal TV shows from England and Israel" or "Let's go to Portugal".
So, yes, things are going well in Los Angeles for comedic Lipitorians.
Ask my friends. On weekends, five of us aged 60-74, walk four dogs aged 4-11, then chat over coffee. We love that owning a dog means knowing there's someone in the house who's aging even faster than us.
To see? Although we hate our little world very much, we still have a sense of humor.
Three of us were writers on '90s sitcoms, so we inevitably mention the news of the latest banned term in '20s sitcoms:
"I heard you can't reference a 'no more'Master room.'"
"What?!? What kind of network executive would even think of considering the 'master chamber' as an offensive?"
"Not a frame. They now have sensitivity consultants.
"Sensitivity advisors? It's a work ?
"Oh yeah. Great job.
"So I guess they would have a problem with my idea of ​​a non-binary romantic comedy called "That's all.'"
After 30 seconds of shaking her head in silence, we'll remember something like "Cheers" waitress Carla Tortelli's dialogue about spanking her kids.
"Imagine writing these jokes now? A minute after hitting CUT TO, The Woke Industrial Complex was walking you around to play gin rummy with Harvey Weinstein.
After imagining a stretch in Guantanamo for making jokes about Harvey Weinstein, we thank God for working when political correctness was ignorable, we wonder if our agents are still alive, then take off the KN95s we still wear before to disperse ourselves on another perfect day – I love LA
Speaking of agents, we hear that several talented LA agents have recently transitioned to LA real estate agents. In the past, people only threatened to leave the industry. Now we are left to debate who makes the worst customers, sitcom writers or door-to-door salespeople.
And speaking of KN95 masks, an old friend in town contracted COVID while practically wearing a mask when shaving. After a second positive test a week after the first, he panicked a bit. Mortality fears at age 66 are particularly disappointing in Los Angeles, where living forever is enshrined in the bylaws of the Writers Guild.
But things are looking up for the comic wars veterans of Los Angeles.
Did I mention that I worked a few days with Bob Saget? A nice guy, beautifully profane on stage, born a day before me. And he died in January… alone in his hotel room in Orlando, Florida.
Honestly, I don't think anything good comes out of my house.
Fortunately, I love my house. Unfortunately, I attended a terrifying conference about wildfire threats in Los Angeles. LA has four seasons… Flood Season, Earthquake Season, Fire Season, and Pilot Season. Anyway, I mentioned the conference to friends between the ages of 65 and 78, two of whom knew all about it and were considering cashing in their homes for the Santa Monica skyscrapers that tower over the cliffs where there seems to be a slight increase in roaming.
Oh wait. A millennial from the unemployed neighborhood who should consider independent counseling on sensitivity told me that 'homeless' is a derogatory term, now replaced by 'homeless'. I go back to an episode of "Seinfeld" in which Jerry asks a woman who works at a soup kitchen, "Do bums ever complain, 'More soup?'"
The studio audience laughed guiltlessly. Twenty-seven years later, there is a new term that will not solve the problem.
Last month, a homeless woman broke into my neighbor's house and took a laptop, a down coat and a hot shower. We probably need a term to describe empathy for the perpetrator of your home invasion.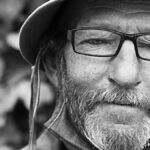 Otherwise, things are tolerable in Los Angeles for our elderly population.
Speaking of demographics, another neighborhood kid knows a grandchild of a Hollywood legend revered by people between the ages of 51 and 108. The grandchild has nothing nice to say about the grandparent. I don't pass this information on to any friends because… Who wants to hear that?
For people who admire the icons of pre-"Star Wars" movies, maintaining our illusions isn't a full-time job, but it's definitely a side hustle. During illegal dog walks on State Beach, I saw several Writers Guild pension recipients silently watching the sunsets. It's crazy but… some of them don't even take pictures. I can only assume that they are groping for epiphanies in life. Me? I look at beautiful fluorocarbon sunsets and think, "My problems are so much bigger than other people's.
Strangely, I can barely identify my issues beyond the shock of my age. During a parental visit in 1993, my father said, "Everyone in Los Angeles is so young. He was 68 at the time. I'll be 68 in no time.
Gilbert Gottfried died in April at age 67. Over dinner with friends aged 58 to 71, I quoted him: "I like my coffee like I like my wives: hot and black…with a little piece of prune danish.
A 22-year-old Caucasian man at the next table waited for the laughter and said, "That's not funny."
For the next hour, we peeked in to get Gen-Z's permission to laugh at all that was undeniably funny.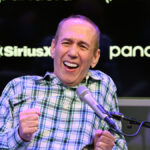 Then again, not all of the dinner subjects were funny: the body that washed up near the Santa Monica pier. The mountain lion seen hanging out in a yard below Sunset Boulevard. The Pacific Palisades woman in a bathrobe yelling at cars that ran through stop signs at 7 a.m. The pepper spray display at the local hardware store.
OK, maybe things are weird in LA.
In "The White Album", Joan Didion described a something in the air of 1969 Los Angeles that made Charles Manson almost inevitable. For somewhere between 10 and 25 million reasons, those heavy fears seem relatable today, like something angry happening, something that smacks of geriatric spirit, something bubbling above the coffee so subtle, then less subtle above the coffee:
"When a USC water polo major gets to legislate what's funny, you know it's the end of the world."
"Hey, at this point, even the end of the world wouldn't be the end of the world."
"Yeah, I think we'll come out at the right time."
But the coffee is hot, the dogs spayed happily, the scum is still dripping, so… whatever. We'll ride it until we can't ride it anymore.