Guest Writer Wins PEN/Faulkner Prize for Fiction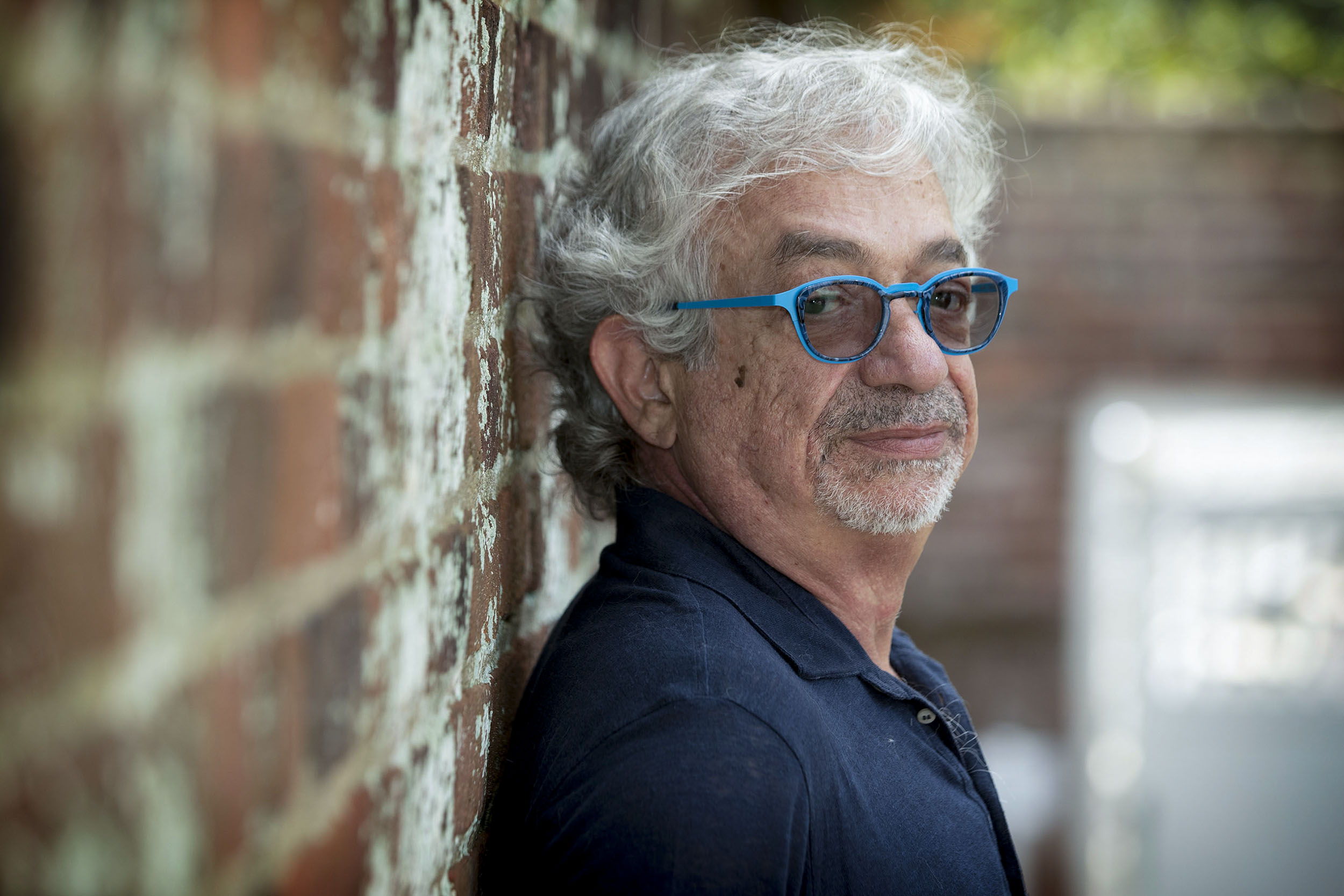 "Common Grounds? », a documentary produced by interns at UVA Center for Politicswas recognized as Best Short Film at the March 2022 Political Feedback Festival, a film festival showcasing political films from around the world.
The interns brought together student leaders from a wide range of political ideologies to see if they would be willing to talk about those beliefs in an effort to understand each other. Directed by Raed Gilliam, the movie is available on the Center for Politics YouTube channel and on the Center for Politics website.
"All of us at the Center for Politics are thrilled to hear that our student-directed film, 'Common Grounds?', is receiving so many awards and accolades," said Larry Sabato, director of the Center for Politics. "There's a thirst for reconciliation, and the fact that this 'coming together' film is being so well received in so many different arenas – and winning prestigious awards, no less – proves it."
"Common Grounds?" is also an Official Selection of the Oregon Documentary Film Festival, where it is a finalist for Best Documentary Film and Best Cinematography.
The film was also named a documentary short finalist at the February 2022 Emerging Artists Film Festival and won an Award of Merit at the March 2022 Best Shorts competition.
Leading physician named to 40 under 40 list
Dr Taison Bell, Assistant Professor of Medicine in the Divisions of Infectious Diseases and Pulmonary/Critical Care Medicine, was recently selected for the National Minority Quality Forum's 40 Leaders Under 40 award.
The National Minority Quality Forum is a research and education organization that seeks to ensure that high-risk racial and ethnic populations and communities receive optimal health care. The nonprofit, nonpartisan organization integrates data and expertise in support of initiatives to eliminate health disparities.
Since 2016, the organization has selected 40 minority health leaders under 40 "who are leading the charge to improve patient outcomes and build healthy, sustainable communities," according to the announcement. "These leaders are clinicians, patient advocates, researchers and policy makers. Despite unexpected trials in health care over the past two years, these 40 leaders have persevered in strengthening their communities and reducing health disparities. »
Bell leads both UVA Health's Medical Intensive Care Unit and the Summer Medical Leadership Program, a medical school preparatory program for underrepresented and disadvantaged students.
He joined the faculty in 2017 after completing a critical care fellowship at the National Institutes of Health.
Bell also co-founded Owl Peak Labs, a Charlottesville-based biotech startup working to create innovative at-home colorectal cancer screening solutions.
The National Minority Quality Forum will recognize the winners at the Health Disparities Forum and Spring Health Braintrust Summit, scheduled for April 25-26.
Law Professor Wins Emerging Scholar Award
Teacher Payvand Ahdout of the School of Law won the first Emerging Scholar of the Year Award from the Yale Law Journal.
The award recognizes the achievements of early-career scholars who have made significant contributions to legal thought and scholarship, according to the journal. It seeks to promote scholarships that can bring improvements to the law and highlight the exceptional work of its recipients. The journal editors selected the winner.
"Professor Ahdout's scholarship reveals judicial practices and procedures that have important implications for our understanding of federal courts as critical forums for asserting constitutional rights," the editors said in a statement.
Ahdout joined UVA Law School in 2021. His research focuses on modern uses of the judiciary through the lens of federal courts. His current projects study the litigation phenomena of conflicts of federal powers as well as the establishment of the judicial agenda outside the federal courts.
She graduated with highest honors from UVA, where she was a Jefferson Scholar, with a BA in Economics and Government. She holds a law degree from Columbia Law School, where she was a James Kent Scholar and recipient of the Ruth Bader Ginsburg Award.
Prior to joining the faculty, she clerked for United States Supreme Court Justice Ruth Bader Ginsburg and Justice Debra Ann Livingston on the United States Court of Appeals for the Second Circuit. She has also been a fellow at Columbia Law School and New York University School of Law, and has litigated in private practice.
2 from UVA among the Dozen National Stroke Research Leaders Honored
Twelve scientists at the forefront of stroke research — including two from UVA — were recognized for their achievements at the American Stroke Association's International Stroke Conference in February.
Among the winners were Dr. Karen C. Johnston, who received the William M. Feinberg Award for Excellence in Clinical Stroke; and Dr. Bradford B. Worrallwho received the Stroke Research Mentoring Award.
Johnston is Harrison Professor Emeritus of Neurology and Associate Vice President for Clinical and Translational Research. She is the immediate past chair of the Department of Neurology and currently directs the Integrated Institute for Translational Health Research in Virginia.
The Feinberg Award recognizes significant contributions to the investigation and management of clinical stroke research. Johnston's research has focused on the treatment and outcomes of acute ischemic stroke, including a recently published trial that demonstrated the best treatment for hyperglycemia in acute ischemic stroke.
Worrall is a vascular neurologist and Harrison Professor Emeritus of Neurology and Public Health Sciences, and Vice Chair for Research in the Department of Neurology.
The Stroke Research Mentorship Award recognizes outstanding achievement in mentoring future generations of stroke researchers in the field of cerebrovascular disease. Worrall directs the two-year Vascular Neurology Fellowship Program at UVA. He also actively mentors many programs across the spectrum of academic medicine, including the African American Undergraduate Mentorship Program, Summer Medical Student Research Program, Summer Research Internship Program funded by the National Institutes of Health and the Summer Medical Research Internship, and General Neurology Residency. , in addition to mentoring junior faculty locally, nationally and globally.
University of Pennsylvania honors Darden Dean
Scott C. Beardsley, Dean of the Darden School of Business and Charles C. Abbott Professor of Business Administration, received a 2022 Distinguished Alumni Award from the University of Pennsylvania.
In addition to his duties as dean, Beardsley teaches courses in strategy, leadership, global business and general management.
Under his leadership, Darden strengthened the academic quality and diversity of MBA students; appointed senior staff and 37 new full-time faculty who increased size, strength and diversity of talent; doubled financial support for faculty research, improved research productivity, secured 28 new faculty chairs through philanthropy, and launched initiatives on diversity, equity and inclusion, venture capital and 'artificial intelligence ; expanded the school's infrastructure, including growing and redesigning the Executive MBA program and launching a part-time MBA at a new facility in the Washington, D.C. area, as well as a joint program Master of Science in Business Analytics with AVU's McIntire School of Commerce; and led four consecutive years of record fundraising, including the largest donation in Darden's history ($68 million), which established the Sands Institute for Lifelong Learning.
Poets & Quants named Beardsley 'Dean of the Year' in 2020 for his leadership, compassionate approach to the pandemic and introduction of testing flexibility, considered one of the '10 Greatest Business School Innovations of the decade".
In May 2015, he received a doctorate in higher education management with honors from the University of Pennsylvania.
Laycock receives honorary degree from Michigan State
professor at the faculty of law Douglas Laycock received an honorary law degree from Michigan State University, where he earned his undergraduate degree. He addressed the colleges of arts and humanities, arts and sciences of communication and social sciences at the start of the school year on December 18, saying that his proudest professional achievement has been to defend "the rights of all parties in America's culture wars".
"I stand up for the rights of people who I believe are deeply wrong on fundamental issues," he said. "I often oppose these people politically, but I defend their right to live their own lives according to their own deepest values."
Laycock has served as lead counsel in six cases before the United States Supreme Court and is a Life Member of the American Law Institute and a Fellow of the American Academy of Arts and Sciences. Laycock's writings have been republished in a five-volume collection, "Religious Liberty".