Ghost Rider Writer Promises Wolverine a Major Role in the Series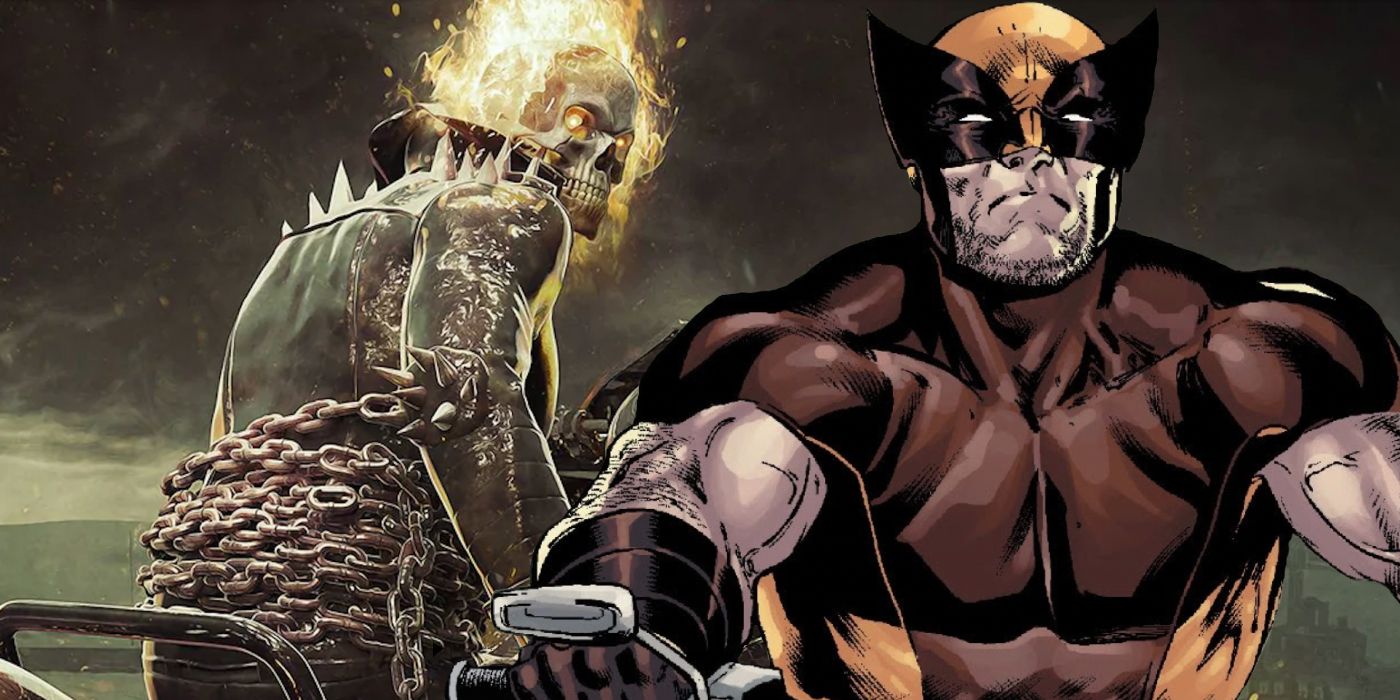 Wolverine will have a major role in Marvel ghost rider #6, but writer Benjamin Percy says the X-Men character will continue to star on the show even beyond that.
Speaking to CBR in an exclusive interview, Percy was asked about Wolverine's presence in the ongoing series. ghost rider series and what made him want to write a Johnny Blaze / Logan team-up. "I wanted Ghost Rider to feel abandoned at first," Percy replied. "He's been long gone, and no one has come looking for him (except, we learn, Zeb, the magician). So he has a solitary sensibility to kick off the series and acts like a wandering ronin, a wanderer struggling with But readers like to see the connectivity, so of course I'm going to bring other players into the 616. Since I'm also writing Wolverine, their difficult history and friendship is going to play a part in the show — — not just in number 6. There's a lot more Logans coming down the highway."
RELATED: Ghost Rider Is About To Unleash His Ultimate Form
Ghost Rider and Wolverine cross paths
In ghost rider #5, Johnny/Ghost Rider found himself in the middle of a motorcycle rally with guests from across the Marvel Universe, including Wolverine, Doctor Doom, Man-Thing and more. The issue reveals that the rally is actually a "recruitment rally" held for the Marvel character who "would gladly deliver [themselves] To hell with it." When Johnny is thrown off his bike, he is saved by Wolverine and the two work together to end the race. At the end of the issue, Blackheart is revealed to be the one seemingly behind all the madness.
Percy also talked about the return of Blackheart, who is Mephisto's son. "You can think of Mephisto the same way," he explained. "It's the biggest ghost rider villain, and that can be problematic the same way Joker is problematic for Batman – in that so many runs immediately go to the boss level. I prefer a slower burn, and I also want to give the other villains a chance to get up and have their moment. You will see it in Wolverine and X-Force in my Omega Red treatment. I handle Blackheart pretty much the same way. You'll even learn, as the series progresses, how his motivation ties into the previous canon."
RELATED: Ghost Rider's New Enemy Is a Stephen King-Style Vehicular Villain
ghost rider #6 releases Sept. 7 from Marvel. Coming from Percy, artist Brent Peeples, colorist Bryan Valenza, letterer VC's Travis Lanham, cover artist Kael Ngu, and variant cover artists Björn Barends and Leonardo Romero, the synopsis for the issue reads as follows: "There is someone else out there who knows what it means to suffer – to feel sickened by the pain and suffering they have inflicted on the world – and his name is Logan. After the motorcycle rally In Hell's Backbone, Wolverine and Johnny Blaze are reunited, but will they move forward as enemies or allies in the war against the Shadow Land?"
Source: CBR, Marvel