ESPN writer: Soto deals with 'one of the biggest trades in baseball history'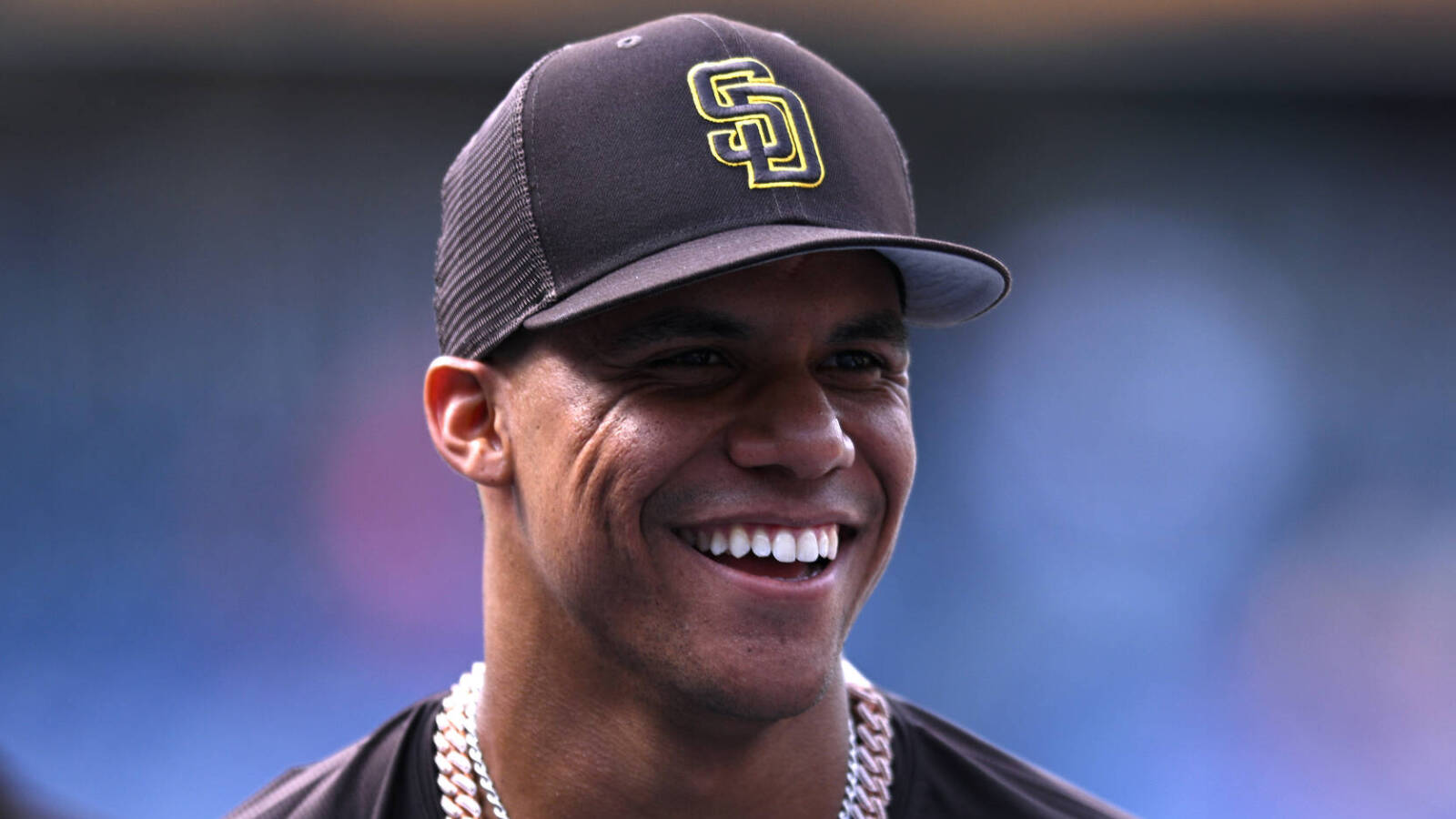 It was a blockbuster. There is no doubt about it. The Washington Nationals traded superstar outfielder and hitter Juan Soto to the San Diego Padres at the MLB trade deadline.
It was a huge deal, because of Soto of course, but the trade also included Josh Bell heading west and a handful of players and prospects heading back to Washington.
Soto was undoubtedly the marquee, though, and there's a reason for that.
The 23-year-old mega-star seems to have what it takes to be one of the greatest punchers of all time. With a .291 career batting average, .427 OBP and .966 OPS with 119 homers and 358 RBI to his name in just four and a half seasons, Soto has Hall of Famer writing all over him.
According baseball writers To ESPN, Soto's star power as well as his projected future for the Padres made the move the biggest trade deal ever, and they made some hard-to-talk points.
"Imagine Mike Trout traded in the middle of the 2015 season. Or Ken Griffey Jr. in 1993. Or Rickey Henderson in 1982. Or Willie Mays in 1954. Or Babe Ruth in… oh wait, that's it. Yeah, you may have to go back to the early 20th century – until Babe Ruth was literally sold to the Yankees in the most infamous deal in baseball history – to find a suitable lineup for the Nationals trading a 23-year-old Soto," Alden Gonzalez wrote. "The thing is, players aren't traded when they're both this good and this young. It's different."
Joon Lee went even further in his analysis of the trade.
"Just forget the trade deadline, this is one of the biggest trades in baseball history," he wrote. "It's right up there with Alex Rodriguez moving from the Rangers to the Yankees. Combine the fact that Soto is one of the greatest players in the game with the fact that he's 23, and he's relatively unprecedented in the game. "baseball's history in terms of offensive production. The same way a player like Shohei Ohtani doesn't really have a comp, this trade doesn't have much either."
Soto is already a two-time All-Star and he is coming off a win in this year's Home Run Derby. He joins a Padres roster that includes stars like shortstop Fernando Tatis Jr. and third baseman Manny Machado.