Batman Writer Says Goodbye to Gotham, the City He Changed Forever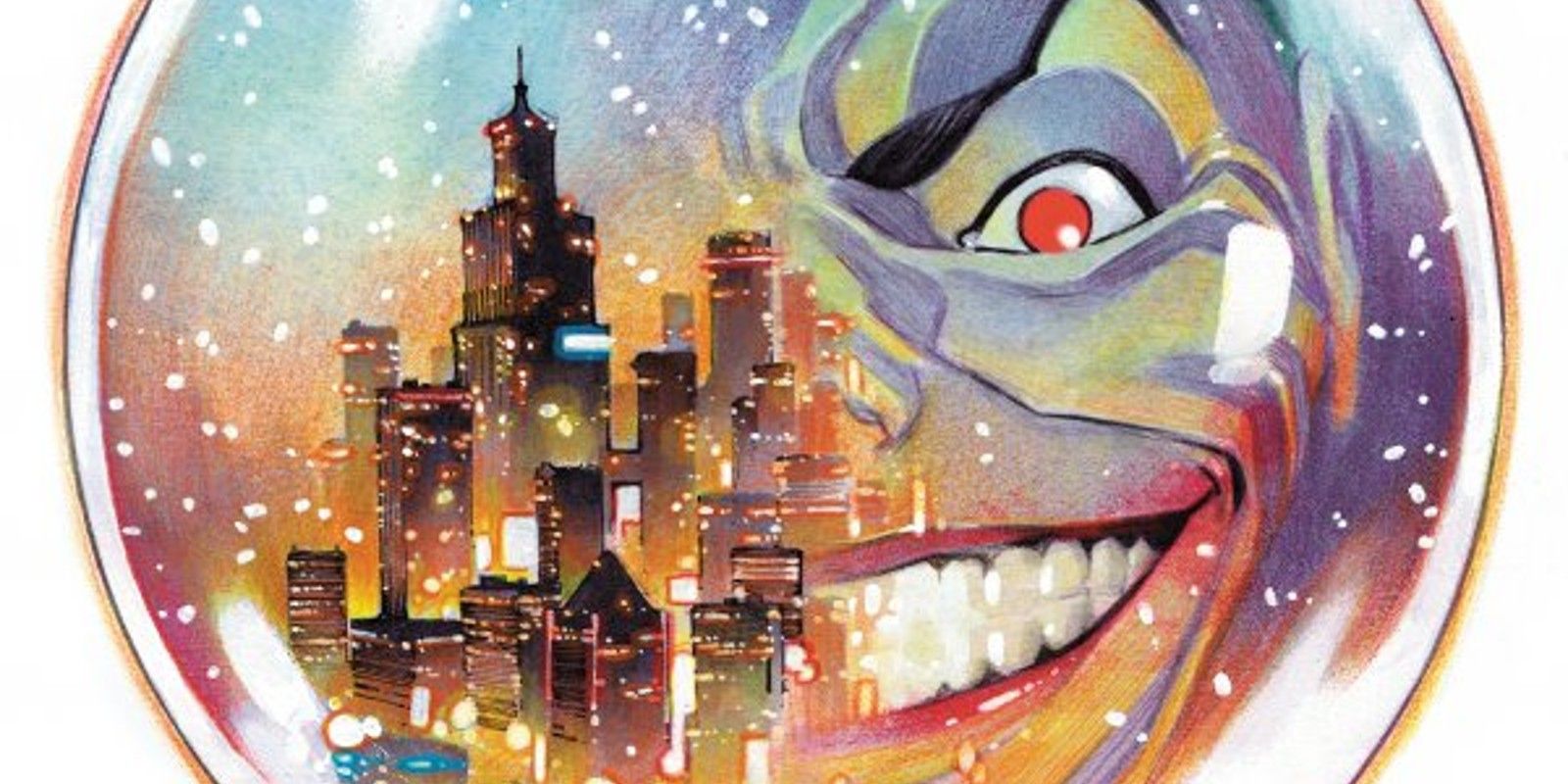 James Tynion IV had a major impact on DC, but no other line felt its influence quite like the Gotham books, especially the main Batman title.
Spoiler warning for The Joker #15
With the publication of The Jokeuhit is latest issue, long running Batman writer James Tynion IV bids his final farewell to the general public of Gotham. After an acclaim Detective comics run and more than 30 numbers on the main Batman title, the race of Tynion The Joker serves as the finishing touch to the stories he told about Gotham and its many heroes and villains. This latest issue connects some long-running plot threads, and it also includes touching moments for former Gotham Police Commissioner Jim Gordon that double as Tynion's final words to these beloved characters.
After writing the brood of Bat characters (and other DC books) for years, Tynion announced last year that he would be leaving caps behind to focus on his creator-owned work. Tynion had a major impact on every level at DC, but no other line felt its influence quite like the Gotham books. After returning some fan-favorite characters, like Stephanie Brown and Cassandra Cain, to the DC Universe during the New 52 era, Tynion then began to add to the Batman mythos. During his Batman Run on its own, Tynion – along with co-creator Jorge Jiménez – debuted characters that have already changed the course of the Batman franchise: Ghost-Maker, Punchline, Miracle Molly, and so on.
Related: Nice House on the Lake Preview asks how you think the world will end
More recently, Tynion got his hands on the Joker and the Gordon family, specifically (former) Commissioner Gordon. The Joker #15 by James Tynion IV, Giuseppe Camuncoli, Lorenzo Ruggiero, Cam Smith, Arif Prianto, and Tom Napolitano sees a number of plot threads wrapped up and a number of threads left unfurled for future creators, including the future of Bane and his daughter, Vengeance. The main focus of this issue, however, is Gordon's thoughts on his history with Batman and the Joker as he prepares to abandon his work with Batman and begin a private practice with Harvey Bullock. "I feel so old thinking about it", says Gordon to Batman."Every year. All the stories we've been a part of. All our rooftop conversations.Later, at the end of the number, he says:But my mind goes further to other things. Which is probably healthy."
These statements from Gordon of course serve as the character's farewell to his direct time working with Batman and other superheroes, but they also serve as meta-textual musings for a Batman writer who first established himself. times in Gotham. Gordon himself mentions the "stories"He and Batman were part of – who else makes these stories but Tynion and his co-creators? The most touching moment, though, is Gordon's mind adrift"further towards other things." Readers of Tynion will gladly follow him in these "other stuff"as he continues to expand his freelance work at Boom!, Substack and elsewhere. This growth and drift is certainly "in good healthfor a writer – especially one as talented and imaginative as Tynion – but fans will always look to his Bat-books with gratitude for all he added.
Like Jim Gordon, Batman's oldest ally, James Tynion IV The influence in Gotham will be sorely missed, but its impact is still far-reaching. Ghost-Maker is already reappearing with great frequency and success, and Punchline is getting its own series this fall. Gotham, Batmanand the Joker won't be the same without Tynion, but his farewell in The Joker #15 will go down in history, as will his time with the Bat-Family.
After: THE CLOSET by James Tynion IV will be printed from Comics images (exclusive)
The Joker #15 is available now from DC Comics!
Iron Man Cosplay Resurrects Tony Stark As 'Zombie Superior'
About the Author