Actor becomes writer/director in Christie's riddle "Why Didn't They Ask Evans?" » |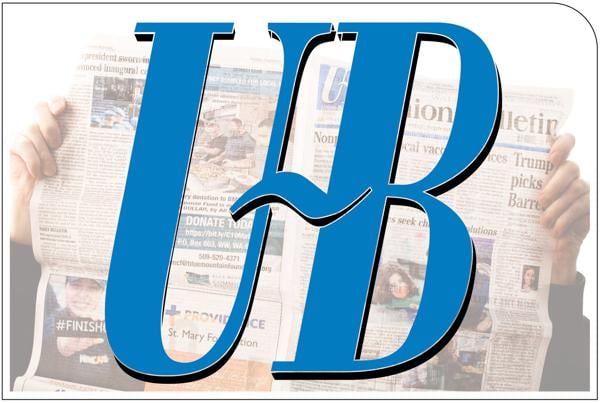 Actor Hugh Laurie left the sanitized American hospital of his TV series 'House MD' and buried himself deep in the mysterious British mystery. He not only adapted one of Agatha Christie's classic murder stories, but directed "Why didn't they ask Evans?" arrive on BritBox on April 12.
He says he was talking with the Christie estate about playing a part in another of his works when something weird happened. "I probably shouldn't say which one it is because… they probably went to Colin Firth by now, let's be honest," he says.
"But during that conversation, I happened to mention 'Why didn't they ask Evans? I think I was just referring to a line or a moment, and they responded and said, "Oh, we hope to do that one day."
"And I said, 'Well, there's no role for me in this, so I'd love to be involved, but I wouldn't be as an actor because I don't see a role. , but I'd love to try writing this."
They agreed, and soon Laurie was determined to both write and direct the play because he finds this particular Christie puzzle unique.
"The real mystery is not who the killer is," he said. "I mean it's a mystery and we need to find him or her and he or she needs to be apprehended and brought to justice. But the REAL mystery is what does the title question mean? It's like a 100-dimensional Wordle where you try to solve this puzzle, and until you solve it, it's not really satisfying," he says.
"You might catch the killer, but until you understand, decipher the question and answer the question, it's not really satisfying. And I think that's his genius. Agatha Christie, who was the most amazing mystery plotter of all time – I mean, I can't think of anyone else who really comes close – I think she knew that. I think… she said, 'I'm going to do something here where the real mystery isn't who did this; it's a kind of why-does-it or how-does-it. And I find that absolutely fascinating," he says.
"And I can still chill me remembering the first time I realized what the story was about and I still am, to this day – and you wouldn't believe how many times I've seen it on screen – I still have the same feeling when I watch it happen on screen.
Battling him on screen was a singular task for Laurie, who is best known here for her acting roles in "The Night Manager," "Veep," "Catch-22" and, of course, "House" (this which earned him an Emmy nomination and two Screen Actors Awards).
"You probably need seven people to do a director's job the way it really should be done," he sighs.
"The calls for your judgment, time, energy and endurance are almost endless and the opportunities for making mistakes, likewise, are almost endless," he says.
But the source of a director's and actor's power lies in an underlying sense of truth, he says. "I think actors and directors have to be people-watching people. They need to observe people and instantly know what is true and what is not. And that might be true in how someone drinks a cup of tea. Or it might be true in how someone conducts themselves in, I don't know, a sword fight or riding a horse, or it might be in a 10-page dialogue scene at a grave. It could be almost anything, but I think audiences usually have this instant response, "I believe it or I don't believe it." I answer that, or I don't. And I think directors and actors not only have to practice, I think there has to be an instinct in them to look at people and know when something is wrong," he says.
Something turned out right for Laurie with "Why didn't they ask Evans?" because of his devious mind, he said. "I always thought that the novel had a kind of comic spirit. My theory is – and I have no proof for it… but Agatha Christie published this novel a year after Dashiell Hammett published "The Thin Man". And I have in mind that she read "The Thin Man" or saw the movie that came out the same year. And I think she was driven by that," he says.
"There's a sort of 'American' bounce and comedic spirit, which I absolutely loved in 'The Thin Man' too. And I have a feeling she did. And she wanted to imbue those characters with that kind of play and spirit. And ultimately it's a kind of realism because people are funny," he says.
"When I watch a movie that doesn't have a bit of wit or humor…it's not that I'm disappointed by that absence, I don't believe in it as much because I think the way that people react to all sorts of things – fear, love, anger, all sorts of things – they very often use jokes to deal with those strong emotions. And I think Agatha Christie deliberately decided to do something that had more of a comedic wit than perhaps some of his earlier novels.
The merchant sells the comedy
Funnyman Stephen Merchant (co-creator of the original – and funnier – UK version of 'The Office') stars in his latest comedy-thriller on Prime Video. Titled "The Outlaws", it is about a group of miscreants who are forced to work together on a public works project. One such offender is the legendary Christopher Walken, described on the show as that "sly old man".
Walken tells me he thinks a lot of actors are instinctive. "If it feels good, it's good. I usually feel like it's going well, and that's a pretty definite feeling," he says. something to do with me. I'm always surprised when I meet actors that I only know from their work; they're always unexpected," he says.
"To be a successful actor, you have to stay somewhere around 8 years old. 'You need confidence. You also have to have half a brain. All good actors are smart,' he says.
As for Merchant, he was the class clown at school. "I was never funnier than when I was in school. I did school plays, and I could be funny and joke around. I guess that's where it got started. My dad was always funny."
But Merchant insists his comedy wasn't an attempt to get attention. "I have always attracted attention because I am very tall. I'm 6ft 7in. And I was very tall from an early age. I was talking to Harry Shearer the other day – an amazing guy – and he said to me, "Do you think you used comedy to control when people laughed at you? And I think that's true. I think that's really insightful. If you feel a little out of place, then maybe you use humor; you feel more in control.
Crime fighters fill the dance card
They're hardcore crime breakers on CBS's "NCIS: Los Angeles," but LL Cool J and Chris O'Donnell have other ideas. One of them has embarked on a new TV show called "Come Dance with Me," which will air on the network on April 15.
The show features children in dance numbers with an untrained member of their family – in a clog contest for a nifty prize.
"The genesis of the thing was that Chris kind of came to me and showed me this teaser, this sizzle (reel) with this germ of idea about these kids who could really dance and meet them with members family, et cetera, et cetera, and maybe just dads, maybe just moms," Cool J recalled.
"And we kind of bounced the idea, and I immediately went to her. I thought it was an amazing idea. I thought it was really fun. I thought the energy was good.
And it was pre-pandemic when we first entered it. But even then, I was like, 'You know what? The world needs a nice, fun family show where people can dance and have fun and so on…"
O'Donnell remembers it this way: "I believe what you said was, 'That s— looks hot.'"
"Yeah, I did," Cool J nods. "I probably said that. I probably said, 'That s— looks hot.' And he did. But it was a good time. I thought it was a great idea. And I thought it was something we could work with and here we are, 'Come dance with me'.
Anderson takes on a first lady
Gillian Anderson was so good as Margaret Thatcher that she's taking the diplomacy course with her latest role as Eleanor Roosevelt on Showtime's anthology series "The First Ladies," slated for April 17.
Starring Michelle Pfeiffer as Betty Ford and Viola Davis as Michelle Obama, the series chronicles what may have happened behind the scenes at the White House. Anderson, who first garnered attention with his role as a pragmatic FBI investigator in "The X-Files," went on to play a kaleidoscope of characters ranging from writers Allan Cubitt to Leo Tolstoy.
But Anderson says she approaches this part differently. "You don't treat it like any other role," she says. "You take it a lot more seriously and you feel like there's a lot more pressure. I mean, I don't think the time spent on it is necessarily longer, but I do think the time spent ends up being spent in different ways. And, for me, it has been as much research as possible.
"Fortunately, with the small handful of people I've played, historical women, there's been quite a bit of footage. So that's incredibly helpful. And then, at the end of the day, you show up and do the best you can. And then you have to let go because people are going to either love it or hate it, and that's – ultimately – none of my business. I'm just crossing my fingers and hoping for it better.
———
(Luaine Lee is a California-based correspondent who covers entertainment for Tribune News Service.)
©2022 Tribune Content Agency, LLC